CPT Tacho Analysis with TruTac
New CPT service in partnership with TruTac – CPT Tacho Analysis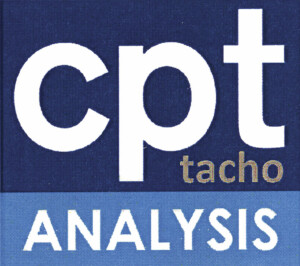 Full Article By David Cole here – http://www.busandcoachbuyer.com/cpt-tacho-analysis/
One of the benefits of CPT membership is access to a range of services developed specifically for the passenger transport industry. Last week, CPT launched a further addition to their service portfolio with CPT Tacho Analysis, a comprehensive tachograph analysis system in partnership with TruTac, the UK's largest independent analysis company, based in Coventry.
The product launch was hosted by Johnson's Coaches at their modern Henley-in-Arden premises, the company having implemented the TruTac system around three months ago. Welcoming attendees at the launch, Commercial Director, John Johnson, said the company was already seeing benefits from the system in supporting their standing as a very reputable company which did things properly. He was pleased with the simplicity of the system in use and the delivery of timely outputs that drivers can understand, supporting their ongoing coaching programme. TruTac's commitment to ongoing product development was also key to Johnson's Coaches' choice of the product with John looking forward to the day when all driver related systems including walk around checks are phone based.
Introducing the service, CPT's Deputy Chief Executive, Peter Gomersall, said, 'I am delighted to launch CPT Tacho Analysis, a new scheme delivered by our new commercial partner, TruTac, exclusively for CPT Members. It has never been so important for bus and coach operators to be compliant and this service will help to make sure that our members do not fall foul of the law.'
'At CPT we pride ourselves on providing members with the very latest compliance information and support, whether that's through our state of the art online Compliance Manual, invitations to free Compliance Workshops and Seminars or our 24/7 emergency support lines. CPT Tacho Analysis further emphasises the importance that both CPT and the industry place on being fully compliant.'
Peter stressed that this was a bespoke service for PSV operators with discounted costs for members, these being up to 20% for digital analysis and up to 10% for analogue analysis. CPT will be promoting the system through a communications campaign and presentations at regional meetings.
Dean Baker, Sales Director at TruTac, then introduced the key features of the service, noting that: 'drivers' hours and tachograph rules have been designed for the safety of passengers and drivers. The application of the rules is taken extremely seriously in the UK with both operators and drivers subject to serious fines if found to be non-compliant. CPT Tacho Analysis is simple, easy to use and helps make sure that operators and drivers do not inadvertently breach tachograph and drivers' hours rules.'
CPT Tacho Analysis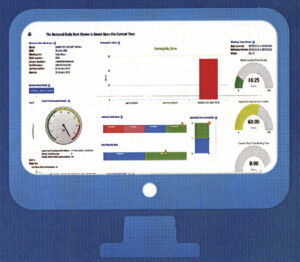 The CPT Tacho Analysis software package includes complete web-based digital and analogue tachograph analysis supporting EU and GB Domestic Drivers' Hours & Rest Time Rules (including Working Time Directives). The cloud based system provides instant access to clear and concise compliance data including manager and driver dashboards with KPI reporting. TruTac offers free data storage, upgrades and support.
Timeliness is of the essence with data card readers for daily downloading of drivers' digital records and scanners for analogue charts (which are then retained by the driver for 28 days). Remote and drive by downloading of digital data is supported. Reporting on digital only data is immediate and there is a 48hour target for analogue and mixed records meaning compliance issues are identified whilst activities can be expected to be still fresh in drivers' minds. Reporting can be tailored to head office, region, site and depot level with automatic email generation and web based access available.
The web based access presents the users with a series of apps for reporting and includes features such as comparisons with the UK average infringement levels. Driver debriefing can be through one of the apps or by printed reports customised to the company. The system's driver debriefing module can be linked to the company's HR policy in respect of training and disciplinary issues. Drivers can log on to their own area of the system which will show only their duties and give feedback on a range of values including daily rest status, earliest next duty start and working time directive compliance.
Operators who select CPT Tacho Analysis can have it up and running in one to two weeks during which time TruTac will learn about the business and its requirements. Timing may also be subject to the installation lead time of appropriate technology where this does not currently exist. A TruTac support line is available from 08.00 to 18.00 Mondays to Thursdays and 08.00 to 16.00 Fridays, with an emergency contact service outside of these hours.
Full Article By David Cole here – http://www.busandcoachbuyer.com/cpt-tacho-analysis/?utm_campaign=shareaholic&utm_medium=email_this&utm_source=email